"Conservation through Research and Education"
About Us
Elephants for Africa, founded by Dr Kate Evans, is a small charity that is committed to protecting the endangered African elephant.
We conduct research to understand the ecological and social requirements of African elephants, and put these into the context of human-wildlife conflict. We currently work in Botswana and South Africa, with local and international researchers, to deliver scientific data to local decision makers. We also run education programmes that focus on developing the conservation leaders of the future.
How you can help
Helping the charity will ensure the conservation and greater protection of elephants in Africa.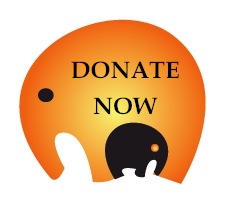 Share with your Friends
Recent Elephant News
China makes a stand on illegal ivory and crushes 6 tonnes of ivory that have been seized.
Use Foreign Aid to Stop Elephant Poaching
Please take the time to sign if you are a UK citizen or resident.
We believe that the British government should use funds from their Foreign Aid budget to help protect wild elephants in Africa.
Elephants are in extreme danger of becoming extinct within a couple of decades. We don't want to be part of the generation that allows these magnificent animals to disappear forever.
EfA Blog
Botswana summit pledges action to save elephants
An agreement to help save elephants was reached at the African Elephant Summit convened by the government of Botswana and the International Union for Conservation of Nature (IUCN) in Gaborone.
December 4th, DW