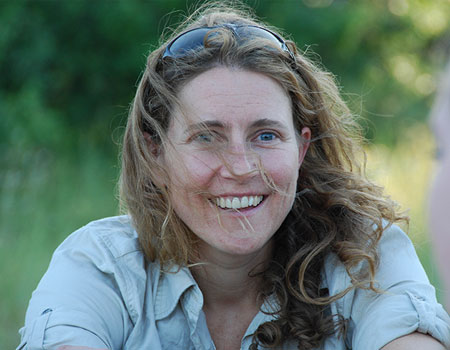 Dr. Kate Evans
(Founder & Director)
With a lifelong passion for elephants, coupled with an inquisitive nature, Kate followed her childhood dream to work with and understand the great elephant. Kate has over 18 years of experience as a field biologist in Southern Africa. Having completed her BSc in Zoology in 1993 she volunteered throughout South Africa to gain fieldwork experience before returning to academia to complete a Masters the parasitology of a pride of lion in the Okavango Delta at Swansea University. In 2002, she set up a long-term research project on elephants in northern Botswana with the support of Randall Moore, the Botswana Government and the Department of Wildlife and National Parks, which was the basis of her PhD on adolescent male elephant behaviour.
In addition to elephants and lions she has studied meerkats in the Kalahari, insects in the Namib Desert, monkeys in South Africa and hippopotami in the Okavango Delta.
She continues to be inspired by the wilderness of Botswana and is passionate about conserving African elephants.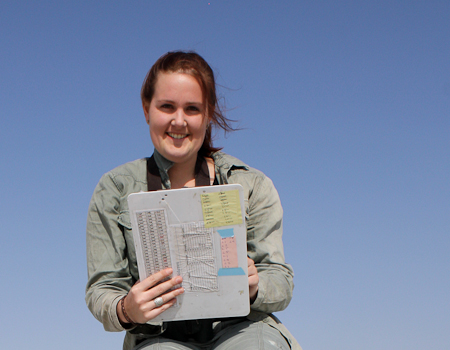 Dr. Rebecca Dannock
(Project Manager)
Rebecca's passion for wildlife and Africa led her to pursue a PhD looking into the behaviour of wildebeest at the University of Queensland, completed in 2016. This PhD saw her work alongside government departments and other research institutes while conducting field work in Etosha National Park, Namibia. Rebecca worked alongside government, NGOs and universities in the park. After this, she worked in a project management role on an anti-poaching project in Zambia. Rebecca has further project management background through consulting on environmental management systems and working as an environmental advisor. Rebecca gained fundraising experience through her research management role at the University of Queensland and volunteering with the Wildlife Preservation Society of Queensland on their not-for-profit Wildlife Australia magazine.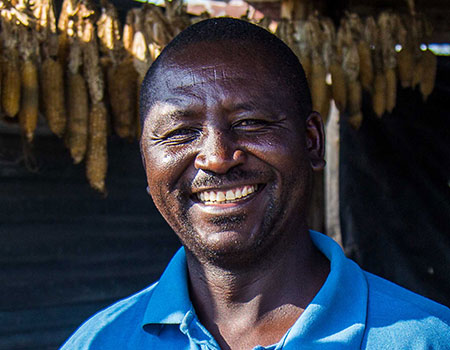 Mr Mankind Molosiwa
(Community Officer)
Mr Mankind Molosiwa is Elephants for Africa's newest recruit, and his passion for farming and wildlife are perfectly aligned with his new role as our Community Officer. Mankind has a varied employment history, having dabbled in teaching, mining, construction work, and tourism industries. However, his most enjoyable employment was with the Department for Wildlife and National Parks (DWNP) from 1991 to 1999. Eventually the call of the land was too strong and he left the DWNP to take up farming in the village of Khumaga. Mankind first started his work with Elephants for Africa in 2013, when our PhD student James Stevens, employed him as an interpreter. Mankind very quickly demonstrated his passion for talking to other farmers about their farming techniques, problems and solutions.
For his community, Mankind would like to see the historic village of Khumaga develop harmoniously alongside wildlife. "We as the community must appreciate and be friendly with these wild animals", Mankind says. With comments, experience and insights like these you can see why we were very keen to have him on our team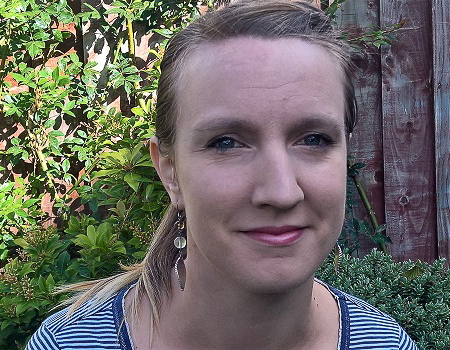 Mrs Polly Dudley-Clayden
(Administrator)
Polly has joined the team to help us with the Administration of the Charity. On hand to make life easier for us all. Having started her working life working with dogs at an animal shelter and with a lifelong interest in animal conservation, it didn't take Polly long to realise that a career supporting animal conservation and welfare was where she wanted to be. Having spent a few years since then in other sectors gaining her administrative skills and having three years ago decided to study for her BA (Hons) Degree in Geography, a perfect opportunity was presented to her to join Elephants for Africa as our Administrator.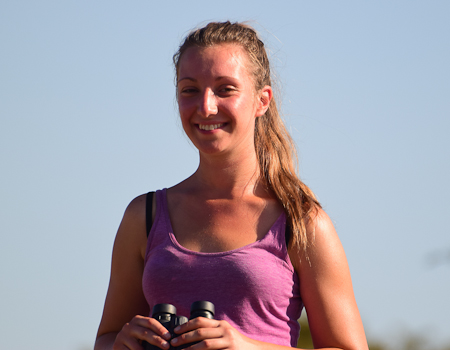 Miss Hayley Blackwell
(Scientific Officer)
Hayley joined the EfA team in May 2016 as a Volunteer Research Assistant, and has now returned for a second year as our Scientific Officer. She completed her BSc (Hons) Zoology degree at Cardiff University in 2015. Hayley has previously worked for the Udzungwa Forest Project, a tropical forest conservation project in southern Tanzania. This sparked her interest in the human side of conservation, working closely with local communities to reduce their unsustainable reliance on the forest for resources, and promoting an understanding of the importance of forests and their conservation. In addition, she has conducted biodiversity and habitat use surveys in Borneo, and volunteered as an Education Assistant for the Wildfowl and Wetlands Trust. Hayley is looking forward to spending the next year building on everything that she learnt in her first year with EfA, and working with the Project Manager to expand the remit of EfA's research into new areas.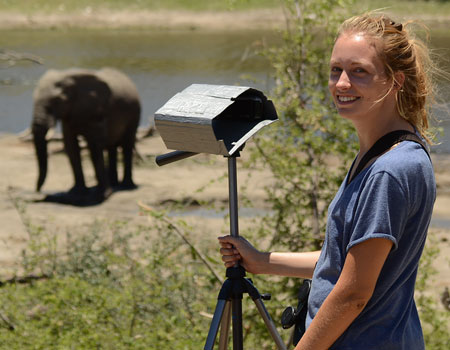 Graduating in Biology from Bristol University in July 2015, Connie was quick to pursue her dream to be a wildlife researcher and joined the Elephants for Africa team as a Masters student in October 2015. Whilst at University she developed major interests in animal behaviour (in particular sociality) and has also long had a strong passion for conservation as well as African wildlife; a combination that aligns perfectly with the Elephants for Africa research focus in Makgadikgadi Pans National Park.
Connie's research will be based at the Boteti River front – investigating how elephants of different ages utilise this essential resource. Thorough attention will be given to social interactions that occur here, to help contribute to a better understanding of the complexity of male elephant social dynamics.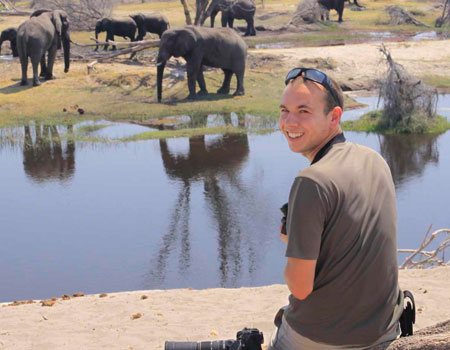 James spent five months volunteering for Elephants for Africa in 2013, and has now initiated the research for his PhD on human-elephant conflict in the areas surrounding the Makgadikgadi Pans National Park. He aims to understand the causes and consequences of the conflict that is taking place and is working closely with local communities to assess the effectiveness of the crop-raiding mitigation techniques currently in place.
James completed his degree in Biological Sciences at the University of Birmingham in 2010. The following summer he travelled to India where he had his first taste of human-wildlife conflict whilst volunteering on a project to reduce conflict in the area around Corbett Tiger Reserve. He then completed an MSc in Applied Ecology and Conservation at the University of East Anglia in 2011. For his dissertation, he researched the impacts of hunting on wildlife in the Brazilian Amazon.
Miss Masego Mokobela. EfA Ambassador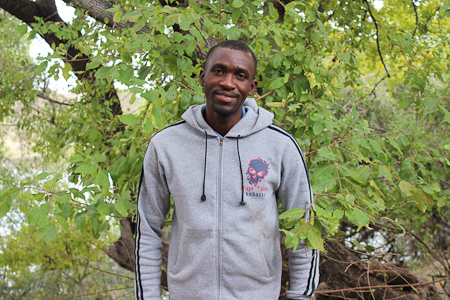 Mr Thatayaone Motsentwa, Research Assistant
Thatayaone is a Research and Camp Assistant for EfA. He joined the field research team in 2017 having been employed as a Chilli Plot Assistant for our Community Coexistence Project in the village of Khumaga. With an Associate Degree from Limkokwing University and his obvious dedication and passion to his work, it soon became evident that his skills and knowledge were not being to put to the best use in this role and we were keen to give him an opportunity to gain experience in the field to feed his passion for conservation. He hopes to learn more while he is in the field and at some stage would like the opportunity to further his studies.