Helping the Charity through purchasing some of our merchandise is a ideal way to both donate and help raise awareness.
We are delighted to have for sale some signed prints by renowned artist Emma Parkin.
All proceeds of the art donated by Emma will go towards Elephants for Africa's conservation, eduation and research projects.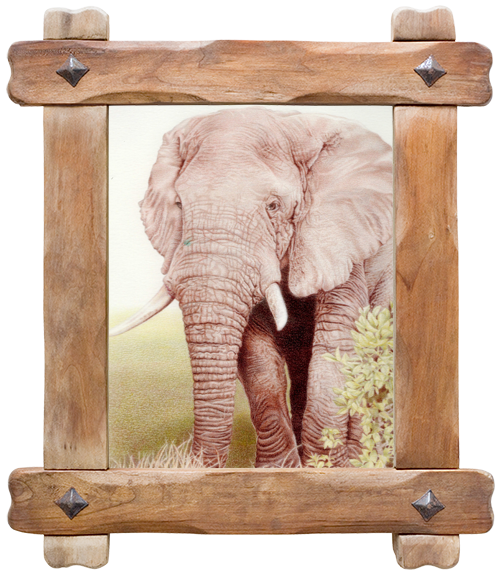 Bull Elephant – 10" x 12"
This portrait of a bull elephant coming out of the undergrowth was drawn by Emma from a photograph.
The photo was taken in Kruger National Park, c1987.
£50.00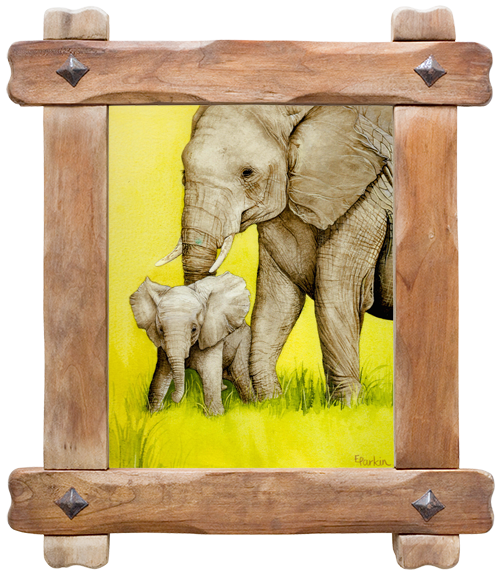 Mother and Baby – 10" x 12"
The original pencil drawing of this mother and her baby elephant was commissioned by a gentleman for his wife, who was expecting their first baby.
Emma says: 'I was worried she wouldn't be pleased and assume her husband was comparing her to a mummy elephant, but apparently she loved it!'
£40.00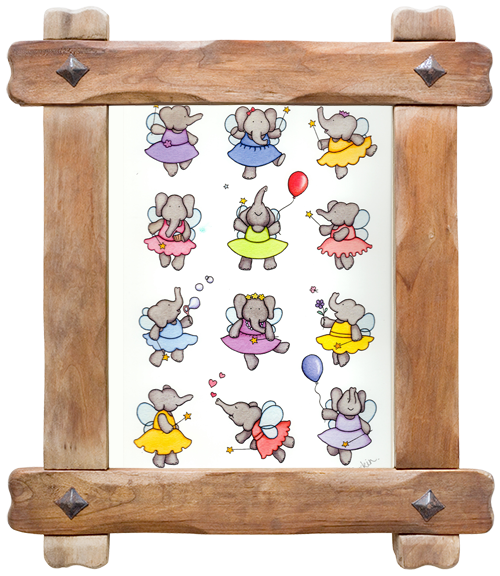 Fairy Elephant – 10" x 12"
This delightful painting is popular for children's rooms and nurseries. We love the fun aspect of this art - after all, elephants are amazing!
£25.00
Emma says: "I've donated these prints to Elephants for Africa because I want to support the amazing work this charity is doing to raise awareness and to help keep these incredible animals safe. I hope elephants roam this planet for hundreds of years to come." Elephants for Africa is extremely grateful to Emma for donating this art and supporting our cause - and we know whomever the lucky owner of these prints is will be over the moon with them.
To buy one of the exclusive unframed prints above please
email us
. More of Emma's art can be found on
her website
.

94cm print by Susan Jane Lees
£150.00 + P&P
(They measure 37.5cm by 94cm )
Susan, a Bristol based wildlife artist, works in various mediums to capture her love of the natural world. In September 2015 Susan raised over £3300 for Elephants for Africa through her exhibition 'In the Footsteps of Elephants' at the Nature in Art Museum and Art Gallery in Gloucestershire. This collection of oils on canvas, pencil drawings and plein airs were the result of a month long visit to our camp in 2011, then in the Okavango Delta. To learn more about this work and Susan please visit
inthefootstepsofelephants.blogspot.co.uk
,
susanjanelees.blogspot.co.uk
and
https://www.facebook.com/FootstepsOfElephants
Originals and prints are available to buy from with a 20% donation coming to EfA
https://www.flickr.com/gp/painteddog/16L18k
Susan says: 'Wildlife art and wildlife conservation go hand in hand, and for many of us wildlife artists, the connections to the charities and organisations our donations go to can be a bit 'third hand' and remote. I had long dreamed of having a more personal tie to a conservation charity, one where I could know the people involved and see their work in action - feel more involved. Dr Kate Evans, with her dedication and passion for elephants, offered me this opportunity and what an amazing experience it has been to be able to get such insights into this charity's work and to be able to help them through my mine'. A 20% donation from the sale of this limited edition print will be made to Elephants for Africa.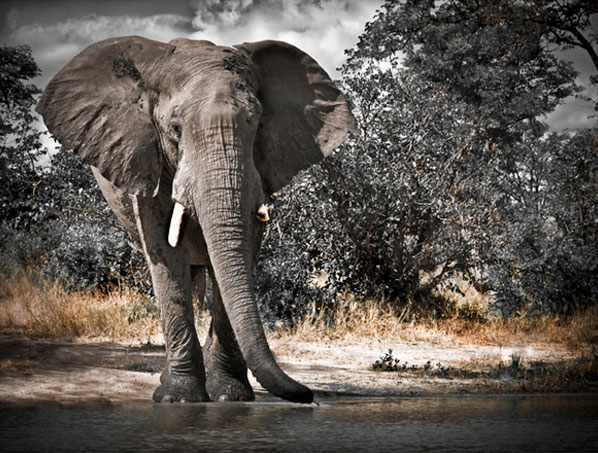 24″ print by Lesley Wood
£150.00 + P&P (Postage within the UK is £10.00. Postage outside the UK is £20.00)
(This print is 20″ x 24″ inches in size)
Professional photographer – Lesley Wood – has donated 500 beautiful limited edition prints of a bull elephant in Botswana. They are available to buy through
http://wildearthfineart.com
.
As a passionate photographer and biologist she wanted to do something to help the elephants of Botswana. All profits from the sale of this print will go to Elephants for Africa to help to continue the work of Kate and her colleagues.
This print is 20 x 24 inches in size and printed by giclee fine art printing on Hahnemuhle fine art paper, age resistant with a 100% cotton rag content. Each print is supplied ready to frame with a certificate of authenticity.
This edition is limited to 500 numbered and signed prints. Signatures on each print: James Honeyborne, Nick Knowles, Lesley Wood.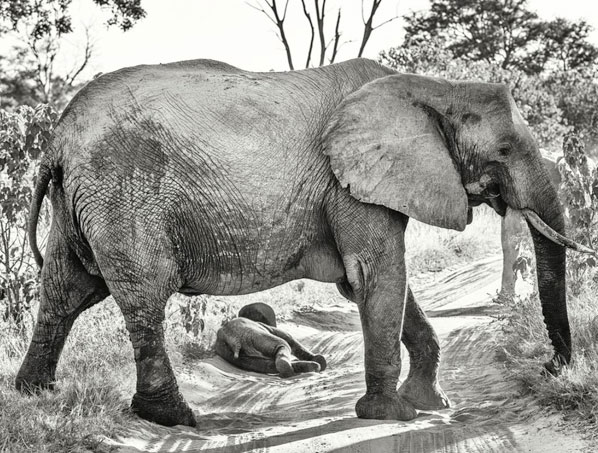 Photographic prints by Nick Isden
Nick Isden is an award winning freelance editorial, travel and documentary photographer currently based in London, UK. He focuses on humanitarian, wildlife and social issues in the UK and overseas working individually and with NGOs.
20% of the sale price of his selected images taken on a recent visit to Botswana will be donated to Elephants for Africa. It was during this visit that he learned about Elephants for Africa.
Price depends on size and framing options. To order please visit
www.nickisden.com/botswanaprints
.